Are you looking for a fun way to celebrate your bride-to-be friend's upcoming wedding? Oh, the excitement of planning a hen party for your dear friend who's about to tie the knot! It's the perfect occasion to gather all her loved ones for an unforgettable celebration. While the classic hen party involves a night out on the town, why not explore some more creative ideas? Here are some charming ideas to inspire you!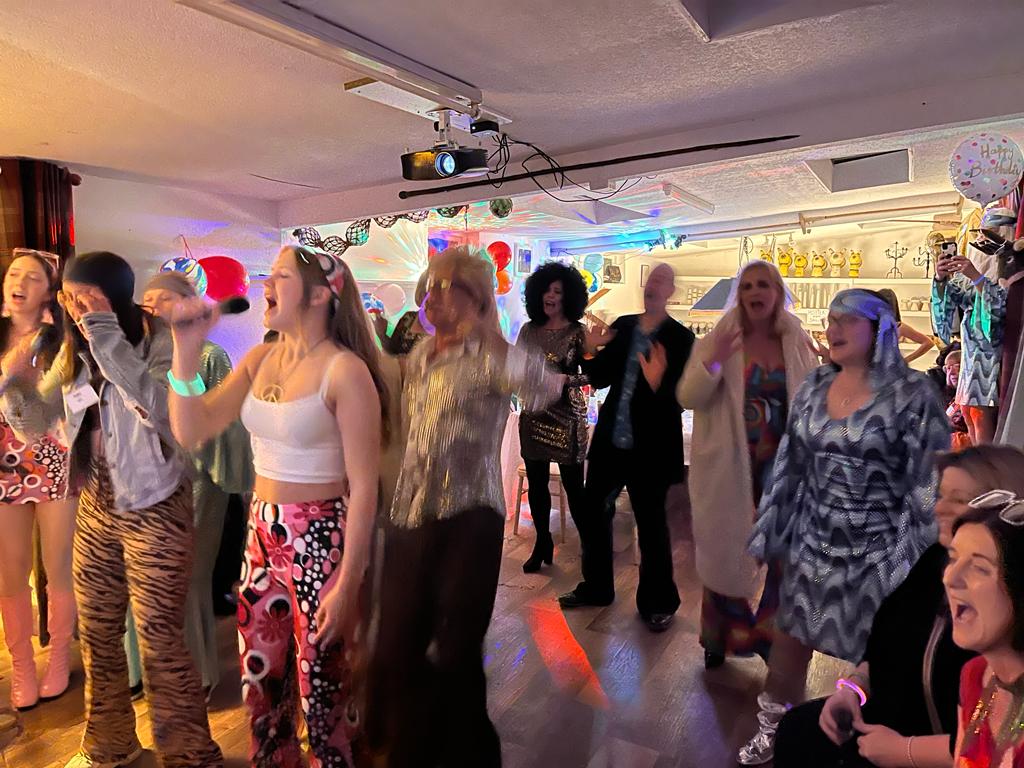 Wine and Paint Night
If your bride-to-be and her friends are artistic types, a wine and paint night is a fantastic idea! Sipping on delicious wine while creating a beautiful piece of art- what could be better? You can even hire a local artist to guide you, or follow a fun YouTube tutorial together!
Glamping
Escape the hustle and bustle of the city and immerse yourself in the splendor of nature with the opulent experience of glamping. Luxuriate in the comfort of a lavish bell tent, tipi, or yurt, and spend the night basking under the enchanting stars. With its tranquil ambiance, it's the perfect way to unwind, bond with friends, and bask in the unbridled beauty of nature.
Spa Day
Treat the bride and her companions to a sumptuous spa day, a spectacular way to pamper and relax. Book a day at an opulent hotel or resort and revel in the restorative massages, rejuvenating facials, and other lavish treatments.
Cocktail Making Class
If the bride and her companions fancy a splendid cocktail, a cocktail making class is a delightful and interactive notion. You can engage the services of a skilled bartender to instruct you in the art of mixing and shaking your favorite cocktails, and relish in some delectable libations as you learn.
Dance Class
If the bride and her entourage relish in the art of movement, a dance class is a noble proposition. You can commission a distinguished dance instructor to teach you novel techniques and steps, all while indulging in some uplifting music. It's a stirring and vigorous way to celebrate the momentous occasion.
Outdoor Adventure
If the bride-to-be and her squad crave adventure, pack your bags and head out for an adrenaline-fueled day of hiking, rock climbing, zip lining or even bungee jumping. Create memories that will last a lifetime and feel the rush of an unforgettable experience!
Food Tour
For the ultimate foodie frenzy, indulge in a tantalizing food tour! Treat your taste buds to a delectable journey through the finest local culinary delights and drinks. Embark on an epicurean exploration of a new city or neighborhood, savoring sumptuous cuisine and discovering hidden gems along the way. Unleash your inner food critic and indulge in a feast for the senses like never before!
Have a themed party
Choose a theme for the party and have everyone dress up accordingly. Some ideas include a 1920s speakeasy, a beach party, or a Hollywood glamor theme. Decorate the space and have fun with it!
Ultimately, the possibilities for throwing a sensational hen party are endless! There's a myriad of imaginative concepts that can be tailored to the bride-to-be's unique tastes and passions. Whether you're after a boisterous wine and paint night, a luxurious spa getaway, a hands-on cocktail making class, a lively dance session, a daring outdoorsy excursion, or a tantalizing food tour, the key is to revel in each moment and forge some truly unforgettable memories. And if you're seeking the ideal digs for your bash, Upper Court Cottages in the Cotswolds will undoubtedly offer a comfortable and unforgettable stay.