The variety of snow drops is amazing with new additions from a recent guest who is a galanthus specialist, although the winter months are quiet the garden is now showing all the signs of spring forging ahead with all the new tulips we planted last year  on their way.
The cold weather hasn't prevented us from enjoying a winter BBQs with family and friends.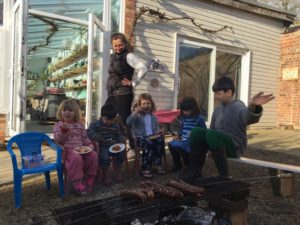 We have all been enjoying the wonderful streamed productions at Tewkesbury , Pershore and Evesham.
The Regal
https://theregal.ac
 in Evesham is an amazing art deco restored cinema with  boutique seating and food that can compete with any specialist cinema in London and is well worth a visit if you are wanting an evening out  when staying at Upper court ( only 20 minutes away).
We are so fortunate to have Kemerton Nature Reserve (
www.kemerton.org
) on our door step now that winter is almost over when the lake comes back to life and the birds start pairing and nest building , theres always so much to watch when we go down there , if you have binoculars bring them !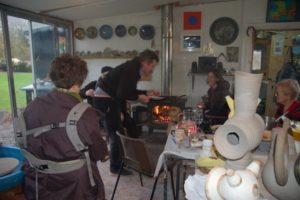 Our pottery workshops, continue to be popular. They are ideal for a winters day, close to the wood burning stove. If you are planning a family gathering and looking for an experience that everyone, young and old can enjoy, then getting messy with clay is a must at Upper Court.